Planning for Your Retirement
Making confident money choices before and during retirement
Contact Us
FS FINANCIAL
STRATEGIES, LLC
T
(425) 775-2700
F
(425) 774-6247
111 Main Street
Suite 107
Edmonds, WA
98020
Email
Thinking about retirement? Whether you know when you are going to retire or need help deciding when retirement makes financial sense, work with FS Financial Strategies to map out your own, realistic plan.
Gathering information and exploring goals
The first thing you'll do is answer a lot of questions. FS Financial Strategies owner Robin Gruber is a financial advisor with a history of helping clients peer into their future and envision what they want life to be like in retirement. Together, you'll pull together all of your financial information: current income, Social Security statements, pensions, investments, 401Ks, IRAs, and savings, and discuss your current expenses. Then, it's time to discuss your hopes and dreams for the future as well as responsibilities. Many people nearing retirement are caring for elderly parents, helping out children financially, or planning to pay for grandchildren's college.
A plan designed for you
Your personal retirement plan develops out of the information collected and reflects your personal needs and goals, for now and the future. Usually, that means designating certain resources to various years of your life and preserving the principal so that it continues to earn. It also means considering inflation and cost-of-living adjustments.
Nobody has a crystal ball
While you can't imagine every possible scenario, it's important that your retirement planning includes expecting the unexpected. Beyond health issues, major home repairs or a need for help at home, family matters can spur change. You may intend to stay in your current city now, but what if your children and grandchildren move across the country? Will you stay or go? Your retirement plan should be flexible enough to handle changing circumstances, new interests, and future goals. With FS Financial Strategies, you'll regularly review and talk about any adjustments necessary so that your plan continues to meet your needs.
Other things to consider
A solid retirement plan also takes into account other areas of planning that are necessary.
Estate and death planning: What happens when your life is over?
Health care issues: Who has the power to make decisions if you are unable to do so?
Long-term care planning: What happens if you reach a point where you need help with the daily activities of living?
Your legacy: Do you want to leave an inheritance for your family, make gifts to organizations or causes, or create an endowment?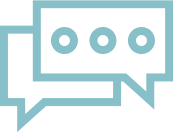 FREE One-Hour Consultation
Get ready to explore how you can make your money work for you. Call today for your free, one-hour retirement planning consultation.
(425) 775-2700