About Us
Caring, professional guidance for your financial needs
Your FS Financial Strategies team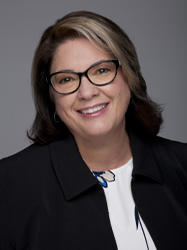 ROBIN GRUBER
believes clients want and need an advisor who is looking out for their interests. As a trusted financial advisor, she has been providing clients financial advice for more than 17 years. By working together with her clients, Robin creates personalized plans and provides investment guidance to help each person, couple or family achieve their financial goals.
In 2003, Robin was one of the first advisors to be certified in Washington State as a Certified Divorce Financial Analyst® (CDFA®). She has provided numerous post-divorce, single women – some of whom are managing their investments for the first time – with advice to help them determine their needs for long-term financial security. Many of these clients have continued with Robin for long-term financial, investment, and retirement planning.
As a trusted advisor for clients in all stages of life, Robin takes a big-picture view of each client's financial portfolio. Committed to providing the best and most up-to-date financial advice, Robin attends continuous training sessions in various financial advisory areas in order to keep an eye on current trends and potential future issues.
A long-time Edmonds resident, Robin enjoys spending time in the area with her husband John and their two dogs. As proud parents having raised a son and daughter, family is the driving force in their lives. Robin appreciates the beauty life has to offer in Edmonds and the Pacific Northwest, and is inspired daily by her clients' strength and integrity.
LINDSEY GRUBER has been with FS Financial Strategies, LLC since 2015. As the Office Manager, she is the pleasant voice that greets you on the phone when you call FS and the smiling face you see when you stop by our office. Lindsey not only manages the office, but also handles client services for FS. From making appointments, to solving complex client needs, she truly enjoys assisting our clients and being part of a team of dedicated professionals.
Born and raised in Kennewick, where she frequently visits her family, Lindsey is truly a Washington woman. She moved to Edmonds in 2012 and learned much about the local community before marrying her husband, Sam, and moving to Granite Falls, where they currently reside. When she is not studying to complete her Bachelor of Science in Business Administration: Finance degree, she enjoys baking, camping, fishing, and all things outdoors.
Contact Us
FS FINANCIAL
STRATEGIES, LLC
T
(425) 775-2700
F
(425) 774-6247
111 Main Street
Suite 107
Edmonds, WA
98020
Email
History
FS Financial Strategies, LLC, provides personalized, confidential financial planning, retirement planning and divorce planning to individuals and couples. The company is headquartered in Edmonds, Washington, just 3.5 miles north of Seattle. Founder Christine DeRuiter began doing business as Financial Strategies in 1996 and was joined by Robin Gruber in 1997. Together they formed FS Financial Strategies in 2004 as a full-service financial advisory consulting firm. Robin became the managing member with Christine's retirement in 2010.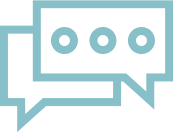 FREE One-Hour Consultation
Get ready to explore how you can make your money work for you. Call today for your free, one-hour retirement planning consultation.
(425) 775-2700