Investment Planning
Managing your investments to help support your dreams and goals
Contact Us
FS FINANCIAL
STRATEGIES, LLC
T
(425) 775-2700
F
(425) 774-6247
111 Main Street
Suite 107
Edmonds, WA
98020
Email
At FS Financial Strategies, Robin Gruber's mission is to help you plan your financial life and then work with you to manage and help preserve your wealth so you can reach your goals. Investment advisor Robin Gruber believes in educating you about your choices and defining terms in clear, non-technical language. Plus, you won't wonder what is happening with your investments. Clear communication and information is part of the service.
No off-the-shelf, one-size-fits-all investment portfolios
Your financial plan is tailored specifically for you based on your objectives and created step-by-step while making sure you understand your options. In fact, the first step is to explore your goals, dreams, risk tolerance, family situation and any upcoming financial needs.
Developing and implementing your personal plan
Evaluate, educate and examine risk tolerance so you can make informed decisions.
Develop a recommended strategy that supports your goals.
Make investments you select.
Manage your investment portfolio.
Measure, manage and report your progress with quarterly communication.
Meet for a comprehensive annual review and make any revisions based on life changes, tax law changes and new research or investment opportunities.
Expecting the unexpected
No financial plan is complete without considering how you will deal with aging, long-term care and end-of-life planning. While you should work with your lawyer on your will and other estate planning items, Robin Gruber can help determine your strategy for life insurance and long-term care insurance. As an independent resource, Robin can compare insurance companies and policies to find the best way to serve your needs – at the best possible price and with the best possible service.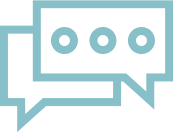 FREE One-Hour Consultation
Get ready to explore how you can make your money work for you. Call today for your free, one-hour retirement planning consultation.
(425) 775-2700